About Me
Contact Me
You can contact me @ kberlie68@yahoo.com


GRAB MY BLINKIE!

http://kimskorner2010.blogspot.com/. Powered by
Blogger
.

Wednesday, October 27
I have a new kit in stores.
It is called "House of Horrors" in honor of Halloween coming up this weekend.
I also have a 40% sale on all my products until Nov.15th. I have some CU posers and tagger sized kits for less than a dollar! Come by and save some money!
HOUSE OF HORRORS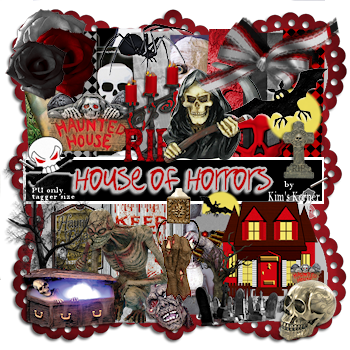 **I am always looking for CT members. If you are a tagger or tut writer and are interested in receiving my PTU kits free, send me an email kberlie68@gmail.com for more info.


(¯`v´¯)
`·.¸.·´
¸.·´¸.·¨) ¸.·¨)
(¸.·´ (¸.·´ (¸Kim

Kim's Korner


Blogs I visit often