About Me
Contact Me
You can contact me @ kberlie68@yahoo.com


GRAB MY BLINKIE!

http://kimskorner2010.blogspot.com/. Powered by
Blogger
.

Tuesday, June 26
June 25th was Heartfelt Perfections 2nd birthday! That means it's time for a birthday sale @ Heartfelt Perfections! Kim's Korner has some new kits and they are all $1.00 for a limited time! All my scrapkits that are normally $3.00 and $4.00 are ONLY $1.00 today (CU, CU4CU, & PU). It doesn't cost alot to do your hobby at Kim's Korner! Come see me at Heartfelt Perfections! Look below for a preview of some of my kits.
Come by and grab some good deals!

Just click the blinkie below to check out my store and take advantage of the Birthday Sale.

If the blinkie doesn't work for you,



Our Store
http://heartfelt-perfections.com/shop/
and Our Blog
http://heartfeltperfectionsshop.blogspot.com/
Follow us!!
Twitter
http://twitter.com/#!/HFPerfections
Facebook Page
https://www.facebook.com/pages/Heartfelt-Perfections- Shop/139004342791362
Facebook Group
https://www.facebook.com/groups/HeartfeltPerfections/?ref=ts
All products here at Heartfelt Perfections Shop are
Quality Checked
to ensure you are getting the highest quality for your hard earned money!
All 12x12 products are at 300ppi resolution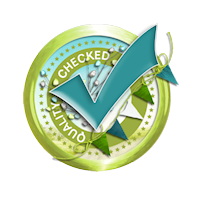 Kim's Korner


Blogs I visit often