About Me
Contact Me
You can contact me @ kberlie68@yahoo.com


GRAB MY BLINKIE!

http://kimskorner2010.blogspot.com/. Powered by
Blogger
.

Wednesday, June 1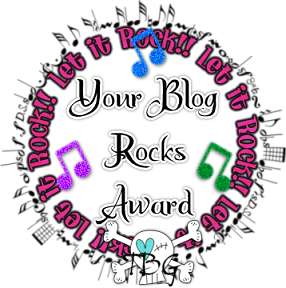 I got my first award! This award is from Stef's Tutorials
Thank you so much hun! ♥

This award is to acknowledge blogz that rock.
If you know a blog that rocks and want to give them this award
then send them a message saying... "Your Blog Rocks"
Since I have accepted this award from Wicked I must pass it onto
5 other people that I think their blogz rock.
There are no rules to this award
only that you send it to 5 people that you think deserve this award.
Make sure you leave them a message.


The 5 blogz I picked are listed below.....

1. Graphics By Roo
2. Wishing on A Starr
3. Shal's World
4. Rockin Robin Tuts
5. Stardust n Dreams Tutorials

Kim's Korner


Blogs I visit often